Marketeer
What is required?
HBO level of work and thinking in the field of commerce
Minimum of 2 years' relevant work experience
Experience and/or interest in crypto and blockchain
Good command of Dutch and English, both verbally and in writing (French and/or Spanish is an advantage)
Analytical, innovative and creative
What will you get?
€2.200 - €2.800 gross p/m (depending on knowledge and experience)
Bonus scheme
32 to 40 hours working week
24 vacation days (on the basis of a 40 hour work week)
Good laptop or PC
Travel allowance on the basis of public transport
Work at home opportunities
What will you do?
20% Writing newsletters
15% Internal consultations
15% Developing lead and advertising campaigns
15% Checking website analytics
15% Optimizing the website and creating new web pages
10% Planning and attending fairs
10% Writing white papers
This vacancy has been created based on interviews with employees to help you get a realistic preview of the job.
Vacancy
As a Marketeer, you and your team are responsible for carrying out all-round marketing activities within Hodl, a fast-growing investment fund in the crypto market. Since Hodl operates in a rapidly changing environment, your daily tasks will vary widely. You will be analyzing website traffic in Google Analytics and on the basis of this optimize the website. You do this, for example, by creating new landing pages and improving the SEO. You will explain the developments in the cryptocurrency market in the newsletter you write at the middle and end of the month.
In addition, you develop advertising campaigns to approach new participants, for example, in magazines or online. You also write white papers, which are published on the website with information for the target group. Together with the sales team, you think about new lead campaigns and ensure that the process of following up leads runs smoothly. Finally, you are also present at both national and international trade fairs. Of course, the tasks within the team will be coordinated on the basis of knowledge and ambition.
You are part of the Marketing team, which consists of two other Marketeers and is managed by the Marketing Manager. The team will continue to grow, allowing you to further develop your qualities over time and grow into a Marketing Specialist in a particular field.
If you enjoy carrying out diverse marketing work in a rapidly developing organization and find it challenging to set priorities in the process, then this is a job for you.
Working week
Marketeer

On an enjoyable working day, while analyzing the website you notice that the conversion rate has increased significantly. You also have a productive meeting with your colleagues about a new advertising campaign.
On a less enjoyable working day, you have a lot of meetings and you have to deal with many unexpected tasks. As a result, you don't get around to doing the work you had actually scheduled to do.
08:00

09:00

10:00

11:00

12:00

13:00

14:00

15:00

16:00

17:00

18:00
The monthly newsletter has to be sent during a period when the market is really going down. How do you deal with this?
The cryptocurrency market has a very volatile character, which also means that there are periods with negative news. In such cases, it is important to turn this around and show the opportunities of these movements in the newsletter. In this way, the newsletter incorporates the latest developments in the market, the degree of adoption and the Hodl funds performance. In doing so, you ensure good customer loyalty and attract the interest of potential investors.
Growth
If you develop, Hodl will also develop further. Together with you, Hodl will draw up a plan, which will support your ambitions and allow you to grow within the organization and as a person.
Working at Hodl
Hodl was founded in 2017 with the aim of supporting investors in their cryptocurrency investments. Hodl initially started with providing personal guidance, but has now grown into an internationally operating cryptocurrency company that manages AFM-registered investment funds. Hodl manages the entire investment process and provides a unique strategy through its years of experience in the investment and cryptocurrency world.
Hodl believes that cryptocurrency is an integral part of a modern investment portfolio. However, the market is still new, unknown and often difficult to understand. Hodl daily works on optimizing investment processes, maximizing returns and informing (potential) investors. In this way, the company makes cryptocurrency investing accessible with optimal results.
Headquarters in Rotterdam

22 employees in the Netherlands

30 employees worldwide

Active in four countries

20% / 80%

Average age 28 years

Crypto chic

Gym facilities
Colleagues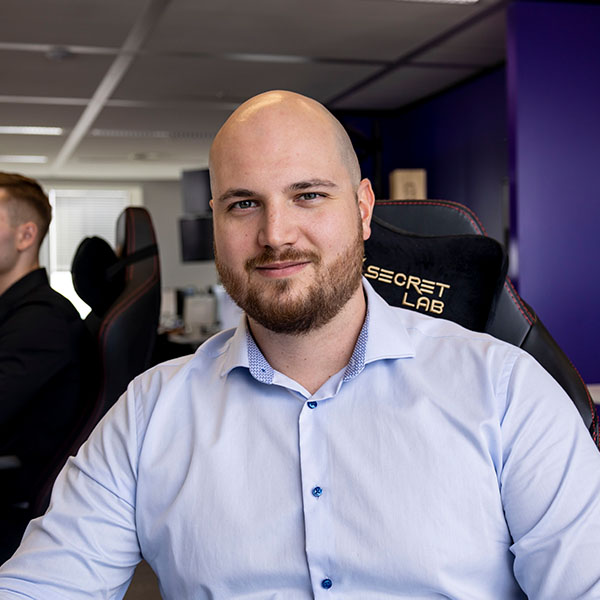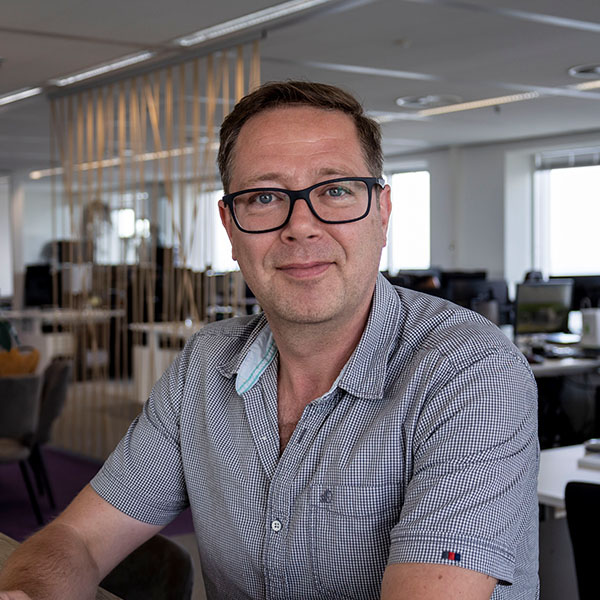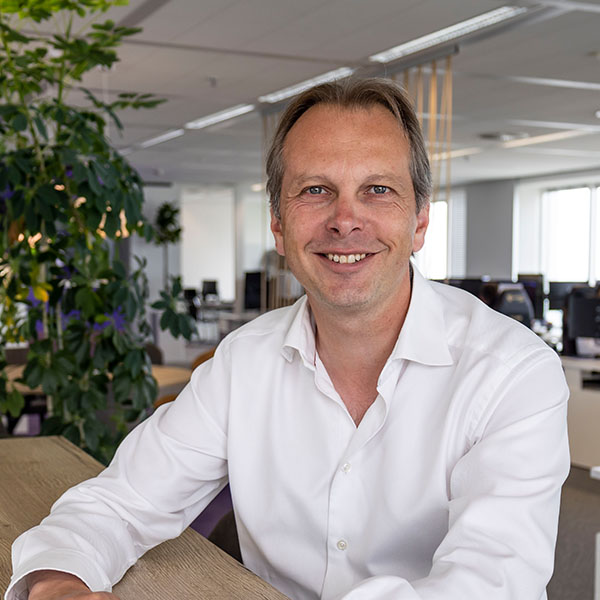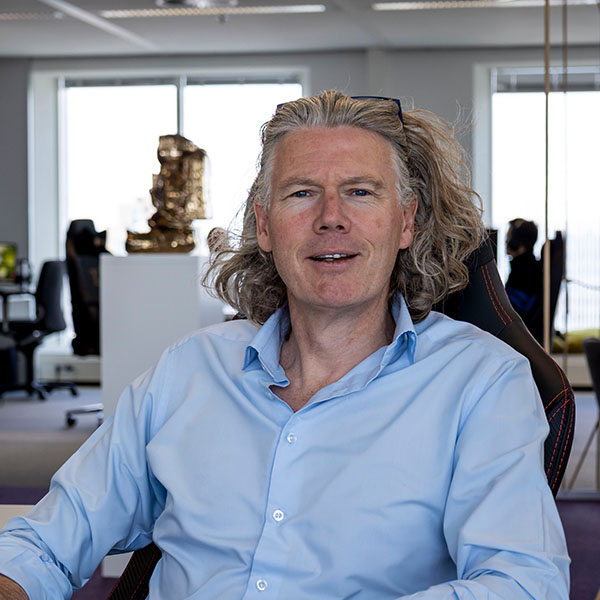 Nick van der Heiden - Researcher/analyst/trader for Ventures
Why did you decide to work for this company?
The reason I work at Hodl is that I have been able to turn my passion into my job. My professional skillset is expanded in a pleasant environment. In addition, the view is great of course!
What was your previous job?
Account Manager.
What do you do in your spare time?
Researching, going out for dinner, spending quality time with my girlfriend and watching MMA fights.
Casper Karreman - CTO, working in the IT department.
Why did you decide to work for this company?
When I got the offer to shape the IT department at a young and fast-growing company, it didn't take me long to make my decision. With a software background and the demand to automate administrative actions in an environment that is at the forefront of digital developments, I saw many possibilities. We are now working to realize these ideas.
What was your previous job?
Senior fullstack developer.
What do you do in your spare time?
In my spare time I can often be found in the climbing gym. When climbing, I can continue to challenge myself physically and mentally. I also like a live concert for relaxation and I like cycling.
Maurice Mureau - CEO
Why did you decide to work for this company?
I can optimally use my knowledge from the traditional financial world to help investors invest in this new asset class. That is why we founded Hodl together with my partners.
What was your previous job?
Asset Manager.
What do you do in your spare time?
Play hockey, travel, eat and drink.
Dirk-Jan Schuld - Chief Performance Officer | Management of HODL
Why did you decide to work for this company?
HODL is a company that operates in a completely disruptive market. What is normal today will be completely different tomorrow. Building a business in this fast growing market with a great team is what I'm looking for.
What was your previous job?
Operations Director - NMI | Technology Director - LLoyd's Register.
What do you do in your spare time?
Karate | Sailing | Sound Engineering | travelling.
Application process
Response to your application
First interview
Second interview
Job offer